In addition to maintaining NSHE's Workday configuration, the team also works on a number of initiatives to improve our governance process and enhance our users' knowledge. This chart below is a timeline of 2020's initiatives and Workday@NSHE's and Workday's release schedules. If you have any questions, please contact your institution's Workday Change Management team, or email workday@nshe.nevada.edu.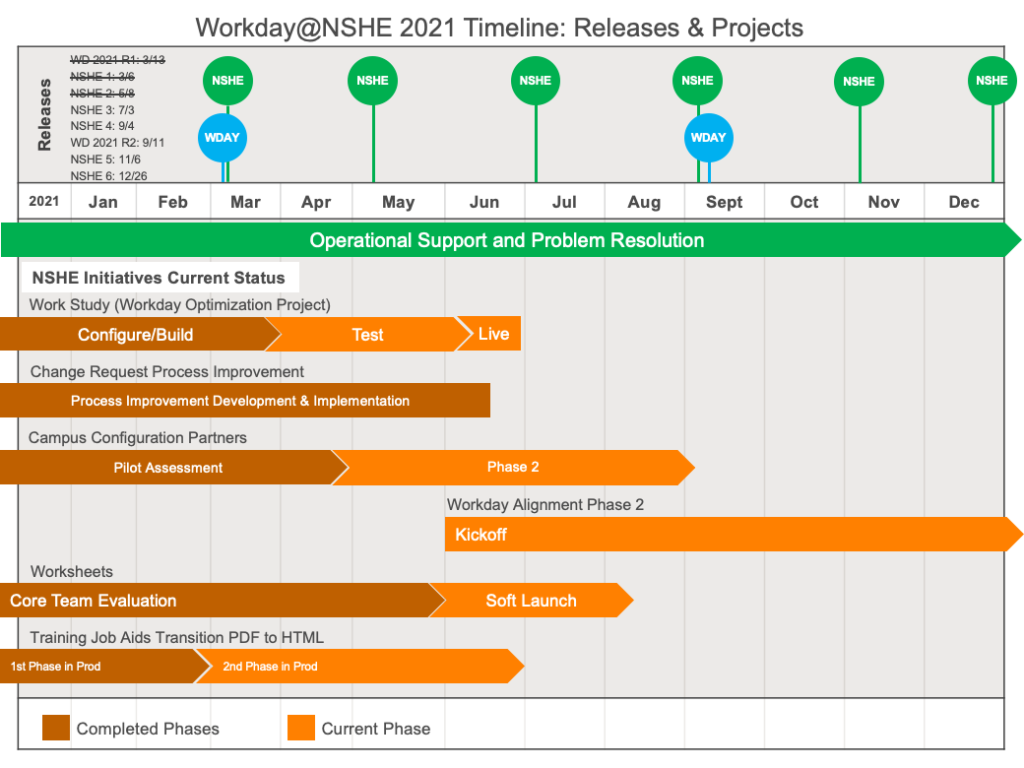 Workday Optimization Project
NSHE was selected by Workday to participate for free in its Large Enterprise Optimization program. Work Study was chosen by the institutions as an area that could benefit from the program. Workday is working with NSHE stakeholders to develop a set of recommendations, including changes to our current configuration to better align Work Study processes with institutional needs.
Workday Change Request Process Improvement
The team is working with institutions to understand our current Change Request process in anticipation of developing a better process.